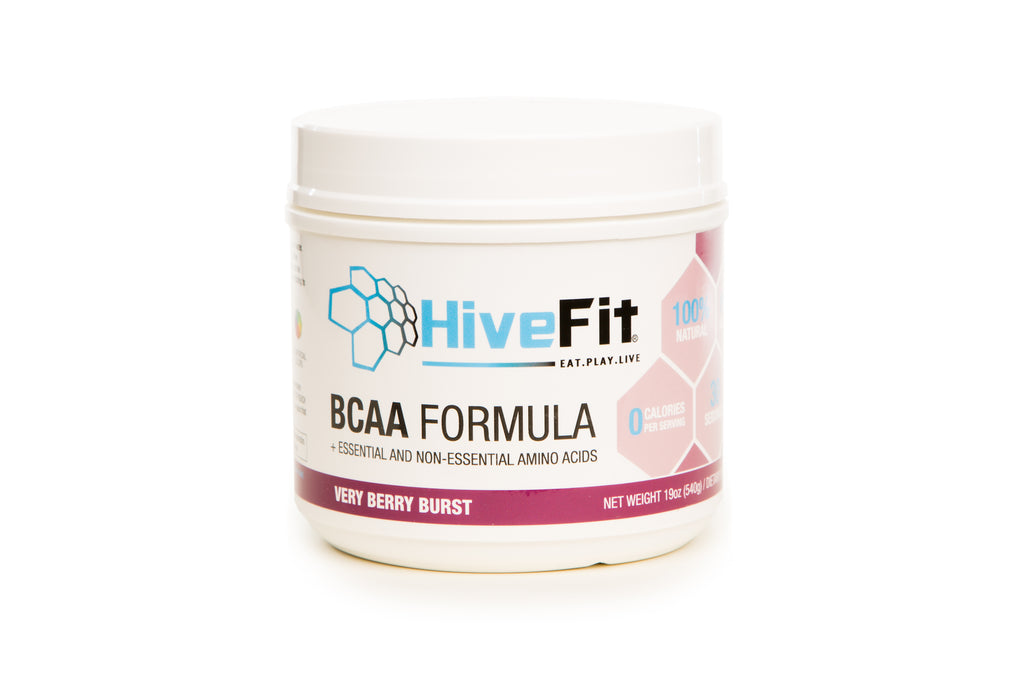 How are we different? When creating a BCAA, most companies focus on maximizing recovery time with the added branched chain amino acid supplementation. We pride ourselves in formulating a BCAAs with the added EAAs and non-EAAs, making it a full spectrum with improved bio-availability. Hardly ever are other company amino acid doses high enough for the supplement to do much, if anything. Where most companies fail is not activating mTOR which does require more ingredients and certain ratios in order for this synergy to happen efficiently. However, when activating this enzyme, it integrates both intra and extra cellular signals which regulates cell proliferation and survival, cell metabolism and cell growth making the most anabolic environment possible in the human body. This is why we pride ourselves with the highest quality BCAA in the market.
Q&A
When is the best time to take the BCAA? You may take a serving during training as it will help activate mTOR. You may also take BCAAs during the day, especially in those days where soreness is higher.
What are BCAAs for? Branched Chain Amino Acids, these are the building blocks of protein. Not only do we supply enough amino acids to help rebuild the teared down muscles but also to maximize the recovering process where hypertrophy takes place. We also added different compounds to help activate mTOR so not only will it help you build muscle and recover, but it will do it at the physiologically fastest rate possible.
How is your BCAA different from all the other companies? We focused mainly on activating mTOR and its delivery system. We have a higher amount of Leucine which is required for this activation and we supply the other ingredients necessary to transport it into the right places and maximize its capabilities, making it the most effective muscle cell proliferation blend in the market. This will also help prevent any muscle loss during extreme dieting.
Why did you add essential amino acids (EAAs)and non-essential amino acids (non-EAAs) to the formula? Based on the latest research, the results from adding these amino acid profiles to the branch chain amino acids has shown to maximize absorption and increase recovery on damaged muscle tissue during and post training. This is based on how our bodies perceive the the full spectrum as opposed to an isolation, therefore assimilating the product as a "food" rather than an isolated ingredient, where hardly if any gets utilized unless taken with foods.
These statements have not been evaluated by the food and drug administration. This product is not intended to diagnose, treat, cure, or prevent any disease.