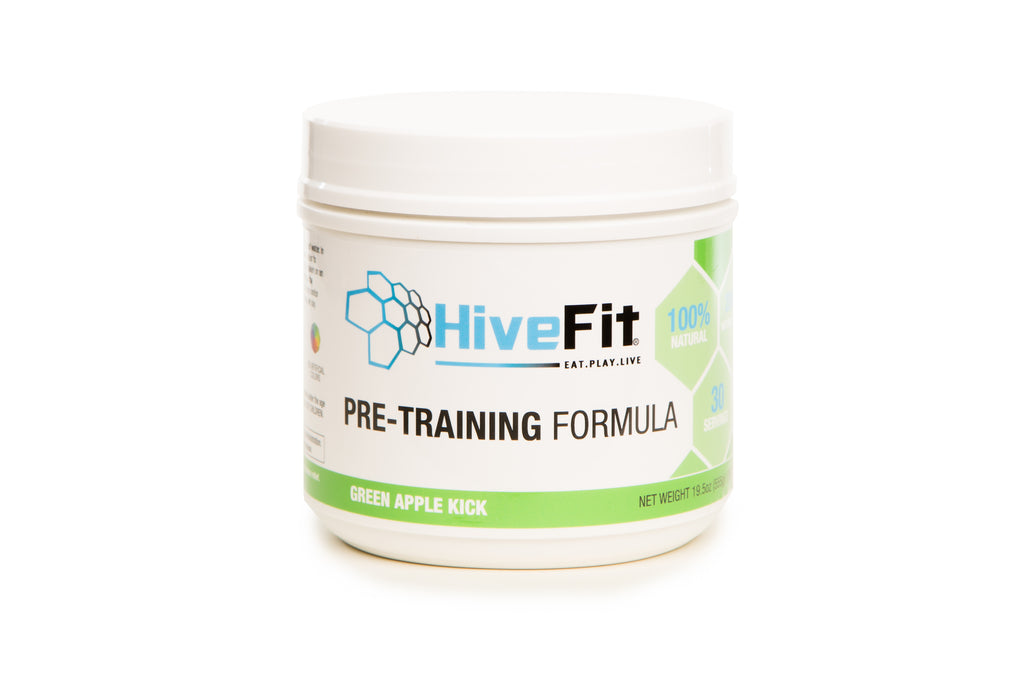 How are we different from other pre-workouts? We don't use excessive caffeine to stimulate the central nervous system. Excessive caffeine leads to an increase in arterial vasoconstriction by blocking adenosine receptors which causes a blood flow reduction. By avoiding this you will be able to maintain a pump longer and keep lower cortisol levels during training.
We are one of the few companies in the market that stay away from artificial colorants, flavors and sweeteners since it has been proven that using them is harmful to your body and have long term side effects. These healthier companies fail in making an effective pre-training formula, making ours the best of both worlds. Our product costs more to make because of this, but we pride ourselves in offering a competitive price regardless of our cost. 
Q&A
I've never taken a pre-workout but need a little stimulation while training, how should I assess my tolerance? Everyone needs a boost on certain days, especially when wanting to maximize your results during training. I would suggest ½ serving to begin and then ¾ of a serving if you feel the need to increase it. If your body responds perfectly fine, then you may go to a full serving.
Is the pre-workout going to make me feel jittery or tingly? This pre-workout has the caffeine equivalent of 2 cups of coffee so if you are not used to such stimulation it may at first, but we suggest assessing your tolerance as specified above. this product does not contain beta alanine, which is the main ingredient some companies use that give the tingling sensation.
Will this pre-workout increase my strength? Strength, muscle, and fat manipulation comes from training and a proper nutrition. This pre-workout will ensure you are maximizing your training time by keeping you focused, enhancing blood flow to the muscle cells, and giving you better pumps and endurance so you can tear down the muscle faster and for longer periods of time. This is your get-out-of-bed and go train formula.
How much pre-workout should I consume per day? As with our fat burner, I would not consume more than a couple of servings per day. Too much caffeine can damage your adrenals, we have added a couple of compounds to nourish your adrenals and keep cortisol lower, but we still recommend no more than 2 servings per day for those with double training sessions or extreme dieters.
What is Hydromax? Hydromax is a trademarked product. It consists of a 65% mixture of Glycerol (coming from vegetable glycerin) and Silica. It's a fancier, more effective version of our previous Glycerol Monostereate. This version is more bio-available and easier digested, allowing for more blood volume, pumps, and water pushed and retained in the muscles. 
I'm allergic to mushrooms and noticed the Pre-Training Formula contains Lion's Mane mushrooms? Please ask your doctor before consuming, although our extracts are quite different from your store bought mushrooms.
These statements have not been evaluated by the food and drug administration. This product is not intended to diagnose, treat, cure, or prevent any disease.